CPV Food Co., Ltd., a subsidiary of C.P Vietnam Corporation (belongs to Charoen Pokphand Foods Public Company Limited – CPF), inaugurated its CPV Food Complex on 23 December 2020.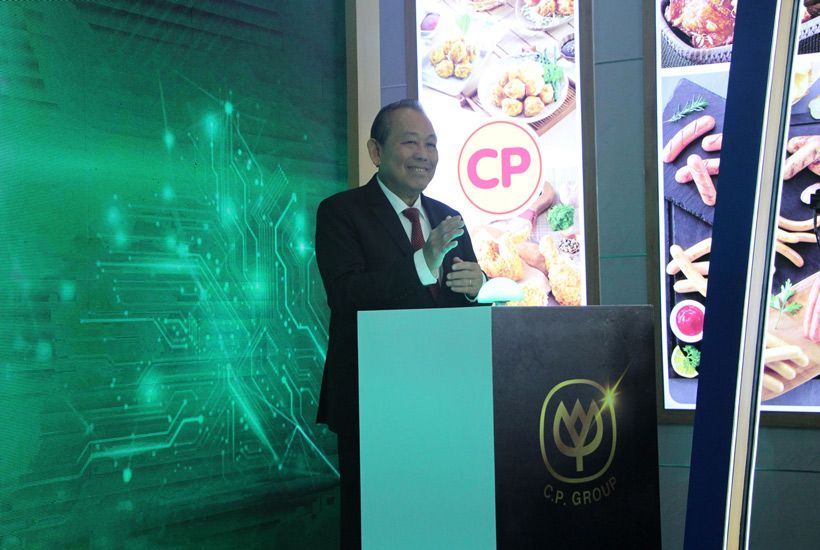 Located at Lot B5-CN Becamex Binh Phuoc industrial zone, Minh Thanh ward, Chon Thanh District, Binh Phuoc province, CPV Food Complex is the largest and most advanced complex with fully intergrated model for breeding and processing chickens for export in Southeast Asia.
The inauguration ceremony was a featured event at the Binh Phuoc Investment Promotion Conference in Becamex Binh Phuoc industrial zone and was presided over by Vietnam Permanent Deputy Prime Minister Truong Hoa Binh, joined by over 1,000 business, government and diplomatic figures.
Participants included Mr Montri Suwanposri, President of CPV and heads of other CPV and CPV Food units.
CPV Food Binh Phuoc export chicken processing plant complex is seen as making a major contribution to the economic development of the province and local people.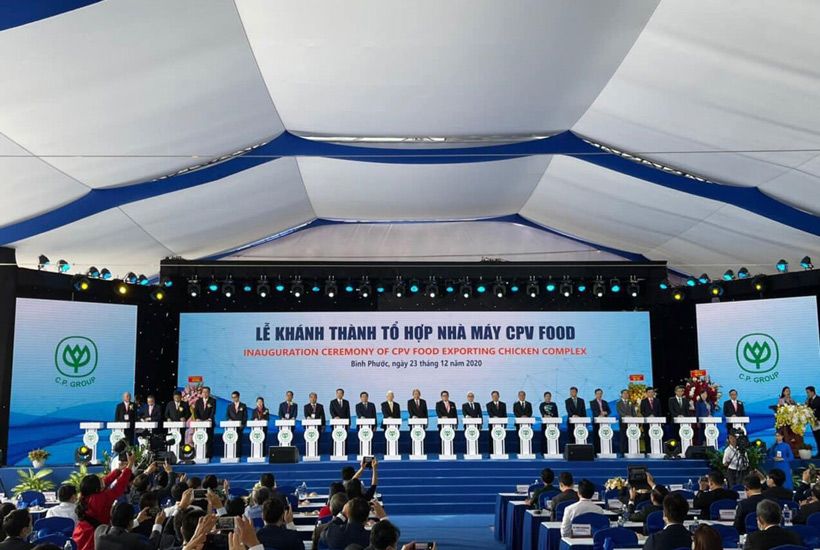 CPV Food Binh Phuoc Fully integrated Complex Project represents an initial investment of $250 million and has a capacity of 100 million broilers /year (after 2023).
CPV Food Binh Phuoc adds another level to Vietnam's livestock industry, providing high-quality chicken meat products with tight food safety both for domestic consumers and export. Japan will take 45% of exports, Europe 35%, Asia 10% and the Middle East 10%.
It is expected to generate foreign currency export turnover of $100 million annually in stage 1 and $200 million annually in stage 2.
When CPV Food Binh Phuoc started operations and exported the first batch of chickens it marked Vietnam's qualification as one of the world's major pultry producing countries.
"Investing in Vietnam for more than a quarter of a century, we deeply comprehend the macroscopic policy of the Vietnam Government and the direction of the Ministry of Agriculture and Rural Development in promoting Vietnam to become a food manufacturing country which meets international standards and increase exports," said Mr Montri Suwanposri – President of CPV.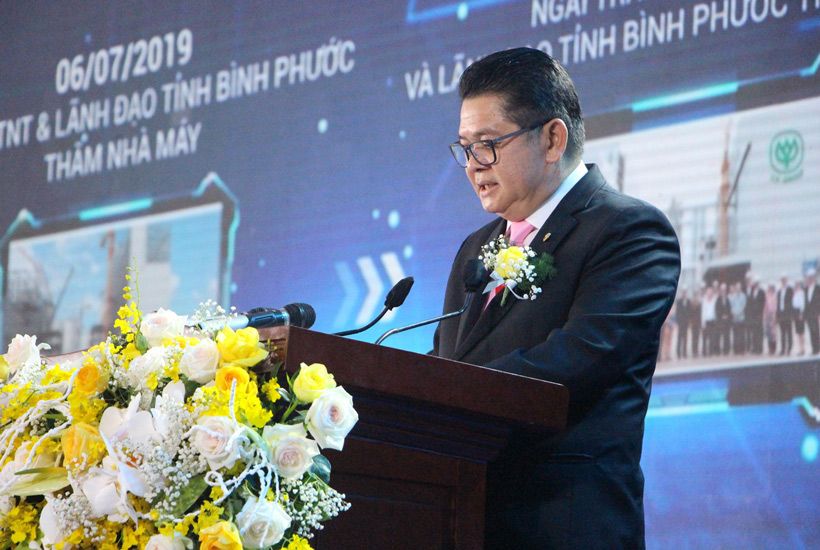 "With CP Group's strength and experience of exporting poultry meat going back 20 years, we set about to improve the quality of poultry production in Vietnam and make Vietnam-branded poultry meat some of the best in the world."
CPV Food Binh Phuoc Complex Project complies with 100% traceability of the entire supply chain, from the ingredients to the processed products. Synchronous solutions for the environment and animal welfare all meet strict criteria of advanced importing countries.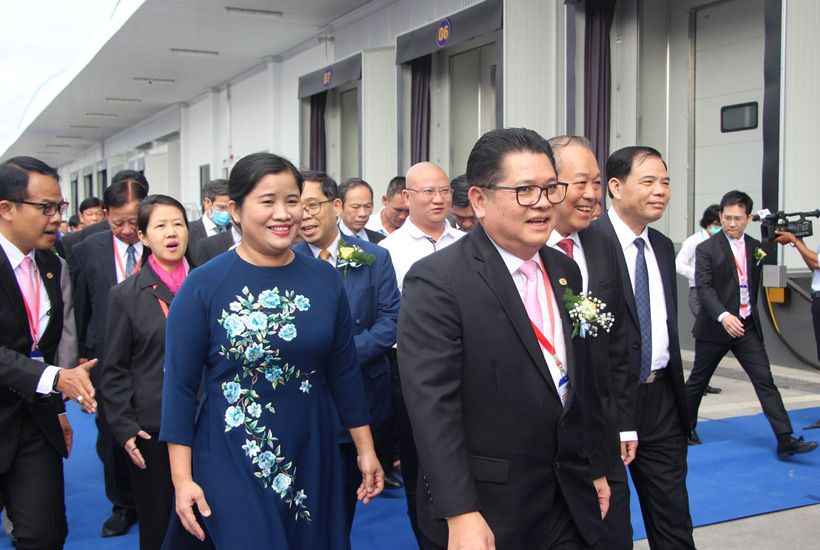 The project comprises two stages. Stage 1 (2019 – 2023) is implemented in six localities in Binh Phuoc province: Dong Xoai city, Binh Long town, Dong Phu district, Chon Thanh district Hon Quan district, and Bu Dang district. The scale is 50 million animals/year. In stage 2, the capacity will be increased to 100 million broilers/year.
The five districts of Binh Phuoc province are going to be recognised as the first Disease Safety Zone in Vietnam by the World Organization for Animal Health (OIE).
CPV Food Co., Ltd. has built a system of barns to ensure production is safe from Avian Flu and Newcastle in accordance with stringent OIE standards. This comprises integrated settings of disease safety facilities for feed producers: parents chicken farms, hatcheries, broiler farms, slaughtering and processing plants, thus promoting Vietnamese chicken to the world.
The complex applies first class advanced technology, producing and processing with bio-safety, disease safety, and environmental-friendliness. Application of 4.0 technology, artificial intelligence, and big data in management and production is evaluated at every stage. This in turn enhances productivity and quality of products. It also improves competitiveness, thanks to achieving reasonable prices while moving towards livestock sustainability.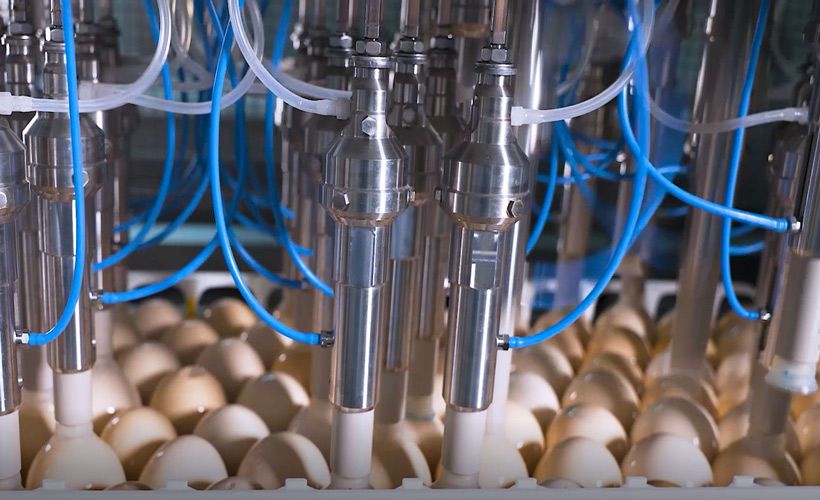 Moreover, the plant brings jobs for at least 3,000 workers. It minimises environmental pollution through planned husbandry, concentrating farms away from residential areas. The enterprise provides free consultations and supports for disease prevention, ensuring livestock productivity and community health. It also provides training and transference of animal husbandry technology, including veterinary aspects, while raising awareness of disease prevention among farmers in the region. This, in turn, improves livestock productivity and economic efficiency. Testing of Avian Influenza and Newcastle is provided free, as is thrice-yearly disinfection to minimize the pressure of pathogens in the breeding environment.
"With 100 years of experience in agri-food industries and more than 20 years experience exporting branded poultry meat from Thailand, CP Group has distilled the factors behind its success and applied them to this project," continued Mr Montri.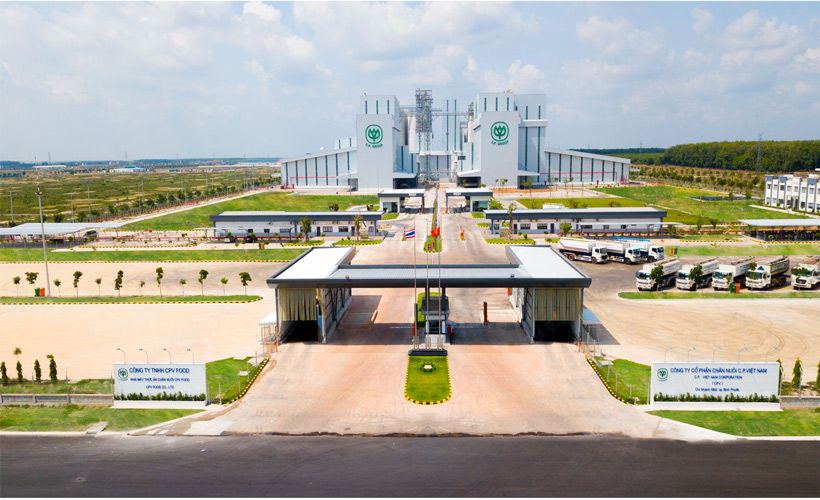 "CP Global Group successfully applies the most advanced technologies in the world, including those never applied in other countries. Now we have applied these technologies for the fist time in Vietnam's Binh Phuoc province."
"4.0 technology, artificial intelligence, and big data are all integral to management and production is evaluated throughout in order to raise quality to the highest possible level while achiving the most reasonable prices to the end consumer. Meanwhile, our constant aim is to achieve sustainable development in terms of livestock and exporting."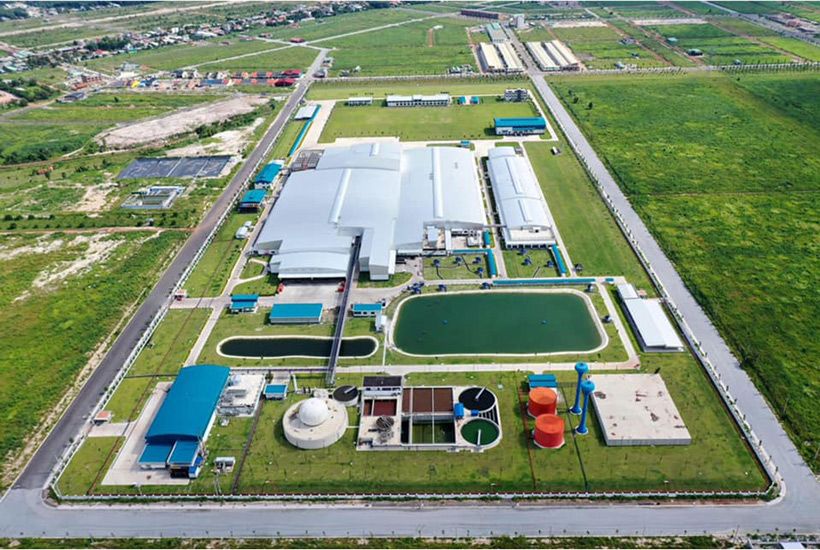 "Vietnam can be proud to have such a self-sufficient chicken export operation based on technology, that meets the highest quality and safety standards, including biosafety, disease safety, and environmental friendliness, so the products can be exported all over the world, including the most stringent markets including Europe and Japan."
Bangkok Post